For more than 30 years, Stoner Lighting Services has specialized in the design, installation and maintenance of lighting systems.
The proper application and performance of lighting is important to the performance and safety of your employees as well as to your bottom line. Our lighting technicians are intimately familiar with both legacy and emerging lighting systems and technologies and are trained to serve all of your lighting needs.
Our workforce includes Licensed Electricians & Lighting Maintenance Technicians, Certified Crane Operators and Certified Crane Riggers and Signalmen so we are fully prepared to meet any lighting need. Our status as a Top Performing Trade Ally of the Energy Trust of Oregon year after year and our NXT Next Level Lighting Certification are further evidence of our expertise.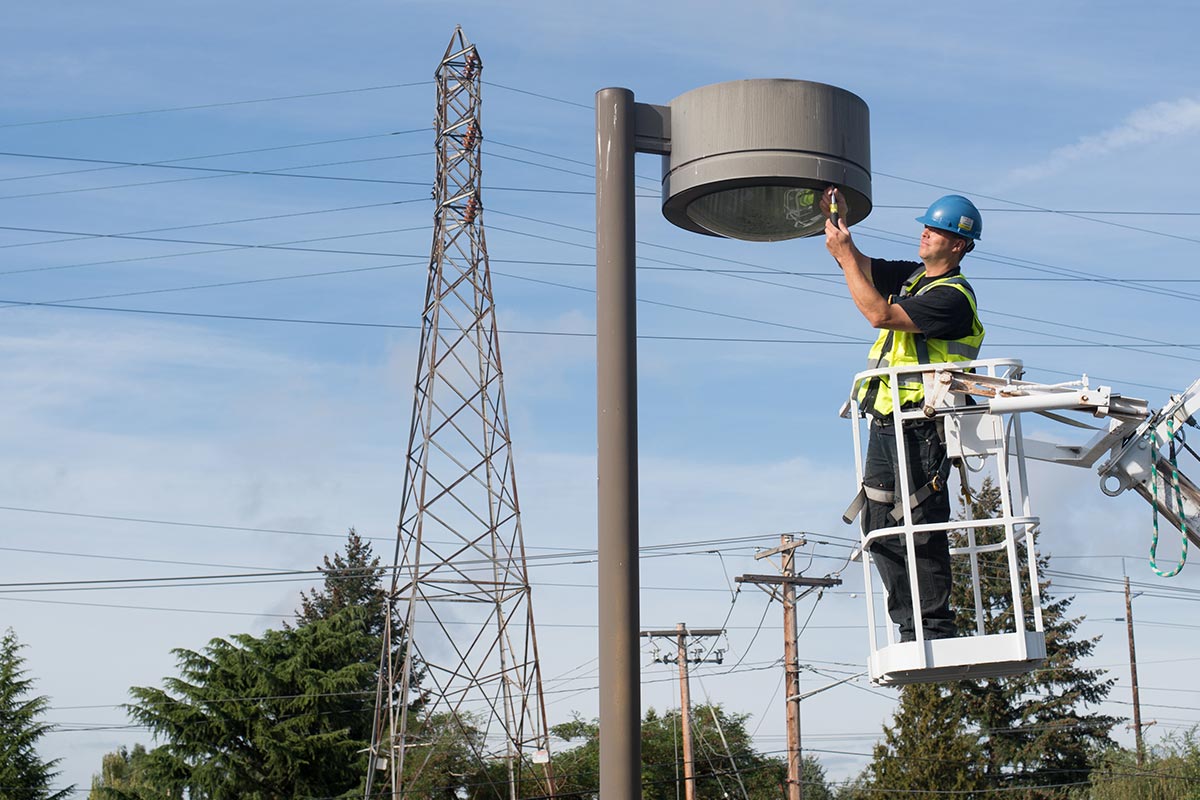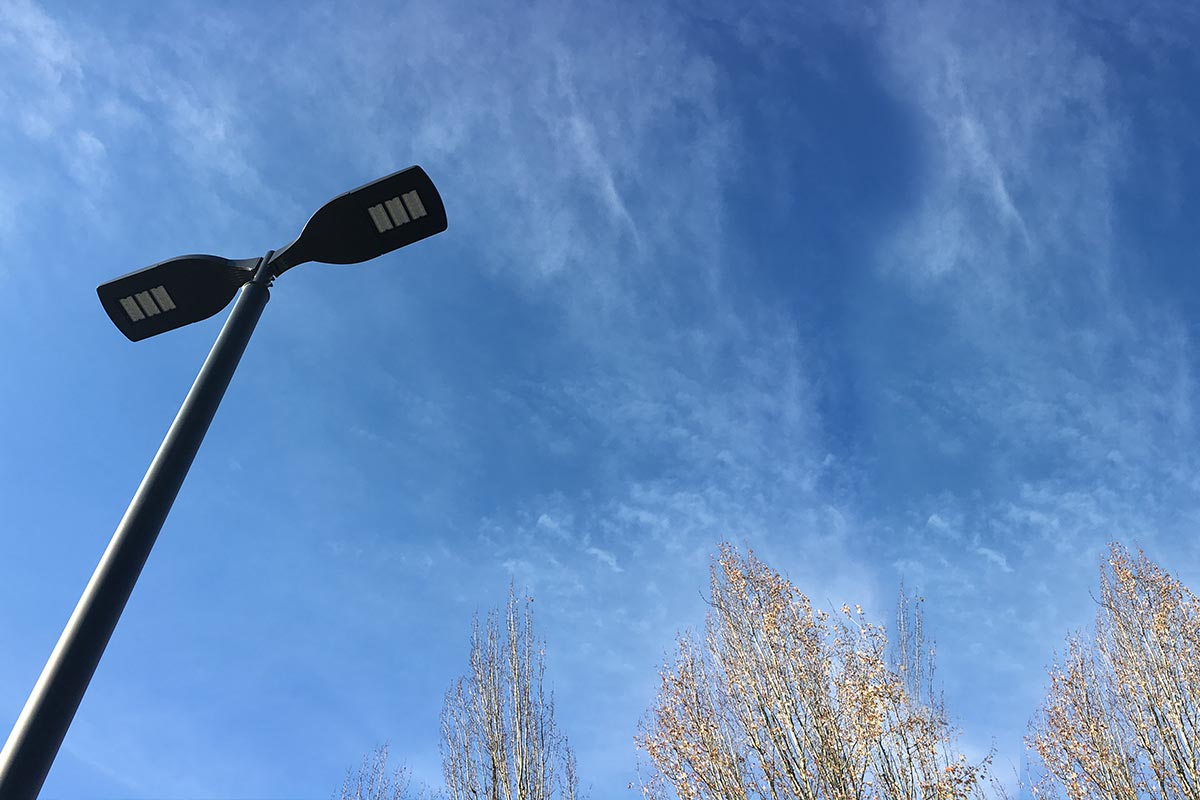 Energy Efficiency Upgrades & Retrofits
As a leader in the lighting and energy services field, Stoner Lighting Services is uniquely qualified to design and implement a custom tailored lighting upgrade or retrofit for your facility or property to increase energy efficiency and reliability while reducing your operating and maintenance costs.
Our U.S. Green Building Council Certified and Energy Trust of Oregon Next Level Lighting (NXT) certified estimators and project managers are positioned to take your project from the conceptual stage on through completion.
We begin by performing a complimentary energy audit of your existing lighting and controls systems to calculate existing energy consumption and determine areas for potential savings. After identifying the areas of need, we combine the latest lighting design and calculation tools with our knowledge of all available products to design a custom lighting solution for you. By being intimately familiar with all of the different utility incentive and rebate programs and tax credits, we will maximize your available incentives and accurately predict your rate of return and we will take care of all of the paperwork for you. Our NXT Level Designation allows us access to special utility promotions and opportunities that are only available to a select few, resulting in additional cost savings for you.
With your approval, our professional technicians will then proceed to expertly install your new lighting and controls systems, working with you to minimize impacts to your day-to-day business and operations. We are lighting experts and we are available for all of your lighting retrofit needs.
We are experts at keeping your lighting systems operational using the most cost effective methods available.
Stoner Lighting Services uses licensed lighting technicians whenever maintenance and repairs do not require an electrician, keeping your costs to a minimum. Our skilled technicians are trained to troubleshoot malfunctioning fixtures and lighting controls and replace failed ballasts, drivers and lamps.
Our service fleet is stocked with a wide variety of common lighting related supplies reducing the need for trips to a supply house. Owning our own crane and bucket trucks and scissor lifts allow us to further reduce costs and the need to wait for rental equipment to be available. Whatever your lighting service and maintenance needs, we have the skills, the personnel and the equipment to meet them.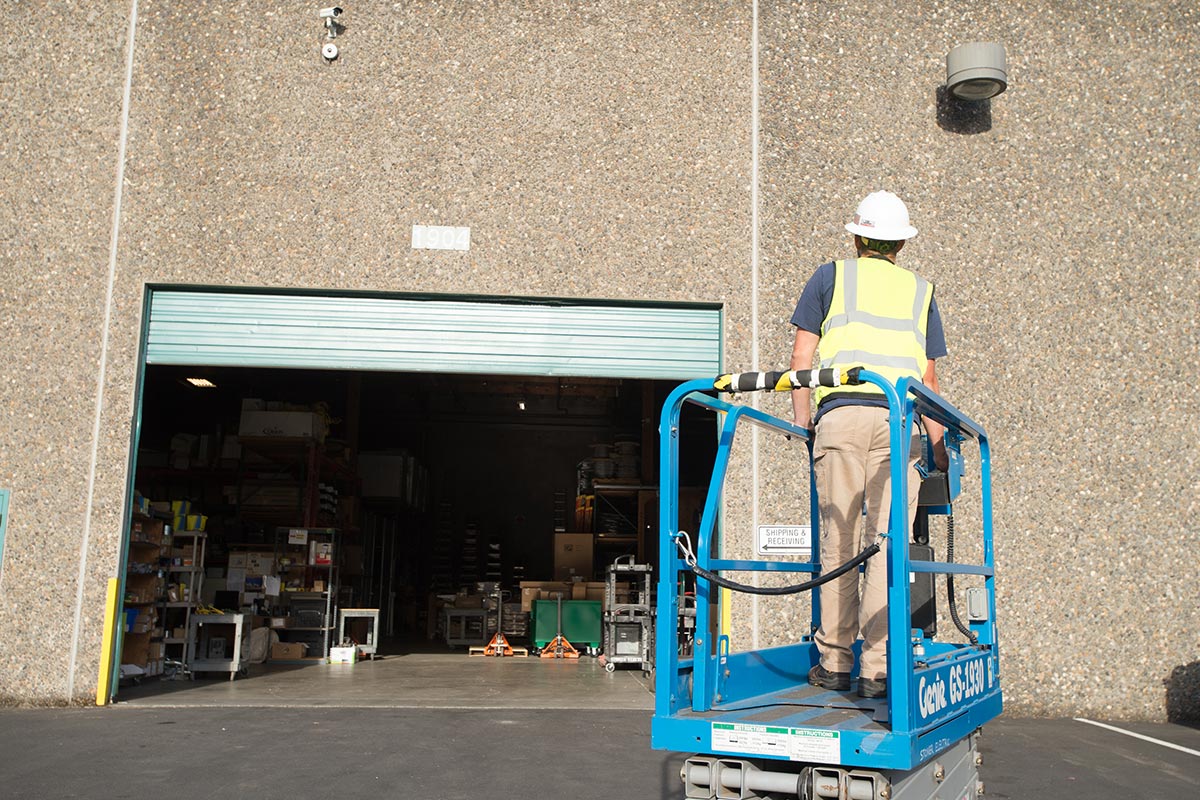 We are a full-service electrical contracting company. Our clients hire us for everything from design-build to communications to 24/7/365 Emergency Support.