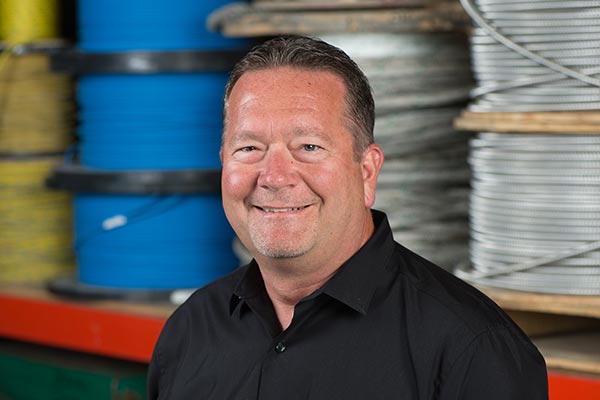 Mark Scott
President
Mark started his career working for The Stoner Electric Group as a Lighting Maintenance Tech in January of 1986.
In 1989, he was accepted into, and enrolled in, the Electrical Apprenticeship program. He worked in the field for ten years (five years as an Apprentice and five years as a Journeyman Electrician), becoming familiar with all the different facets of electrical construction before moving into the office in 1999, filling the role of service dispatcher and labor manager for approximately one year.
In 2000, Mark moved to the position of Estimator/Project Manager. When Stoner Electric opened their Vancouver office in March of 2006, Mark was tasked with the operations and growth of that office. Because of demonstrated strength and success in leadership roles, Mark was named Vice President of Electrical & Lighting divisions in January of 2015.
In January of 2016 Mark was promoted to the role of President of The Stoner Electric Group and purchased a majority share of the company.
When he is not working, Mark enjoys camping and fishing with family & friends.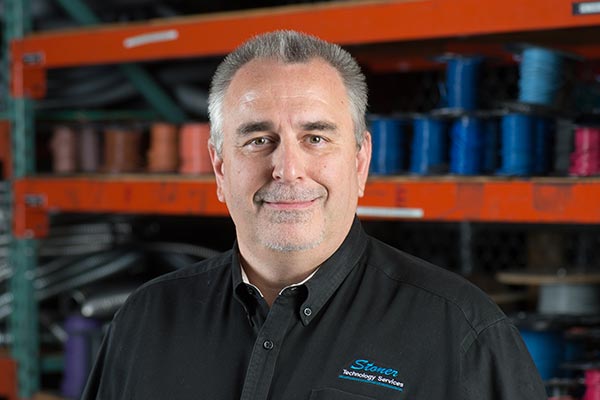 Jon Karp
Vice President
Jon began his career in the industry in 1987 installing, splicing and terminating fiber optic cable in Long Haul and LAN environments in various locations throughout Oregon and Washington.
In 1989 Jon transferred to Santa Clara, California and for the next 6 years worked throughout the Bay Area and Southern California supporting many Fortune 500 companies filling roles that ranged from installer to project foreman. It was during this time that Jon developed his skills in supporting operations and learning the fundamentals of networking, as TCP/IP over UTP began to replace other legacy technologies.
Jon returned to Oregon in 1995 to take a position as a Field Labor Superintendent for the Oregon Data Systems Division of a Bay Area electrical contractor. Over the next 11 years Jon accepted multiple positions that included Operations Manager, Project Manager and Regional Manager.
In 2006, Jon was hired as a Project Manager at the Stoner Electric Group, where he eventually became the Division Manager of Stoner's Technology Services Group. Jon was instrumental to the strong growth of the division, and because of his leadership he was promoted to Vice President in January of 2015.
When Jon is not working, he enjoys watching sports, performing home improvement projects and spending time with his friends and family. 
We are a full-service electrical contracting company. Our clients hire us for everything from design-build to communications to 24/7/365 Emergency Support.