Pre-Construction & Design Build
The Stoner Electric Group has the background and expertise to assist you through every stage of your project, from conception to completion.
The Stoner Electric Group has the background and expertise to assist you through every stage of your project, from conception to completion. We have successfully completed thousands of design build installations and of every size, from multi-million-dollar campus installations to small tenant improvements.
We provide complete pre-construction services and design for electrical, technology, life safety/fire alarm and security systems. Our in-house design department is equipped with all of the latest tools, software and skills to meet any design need.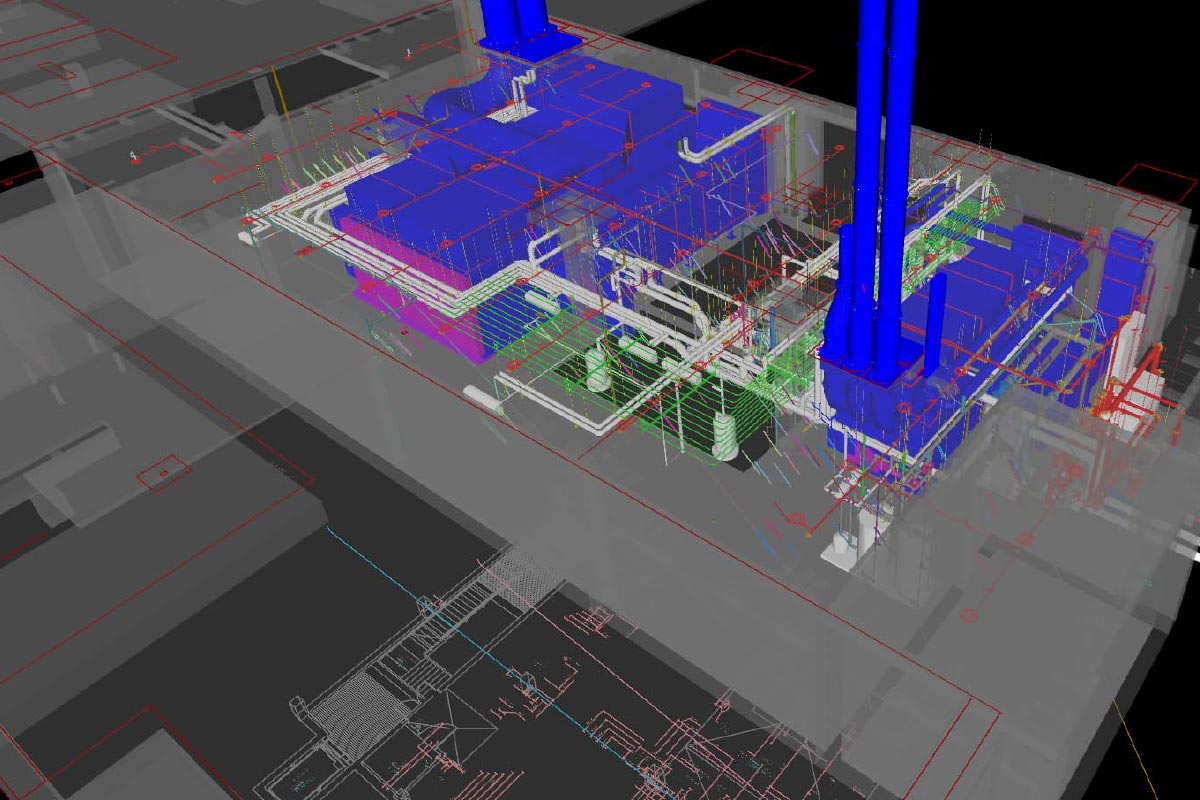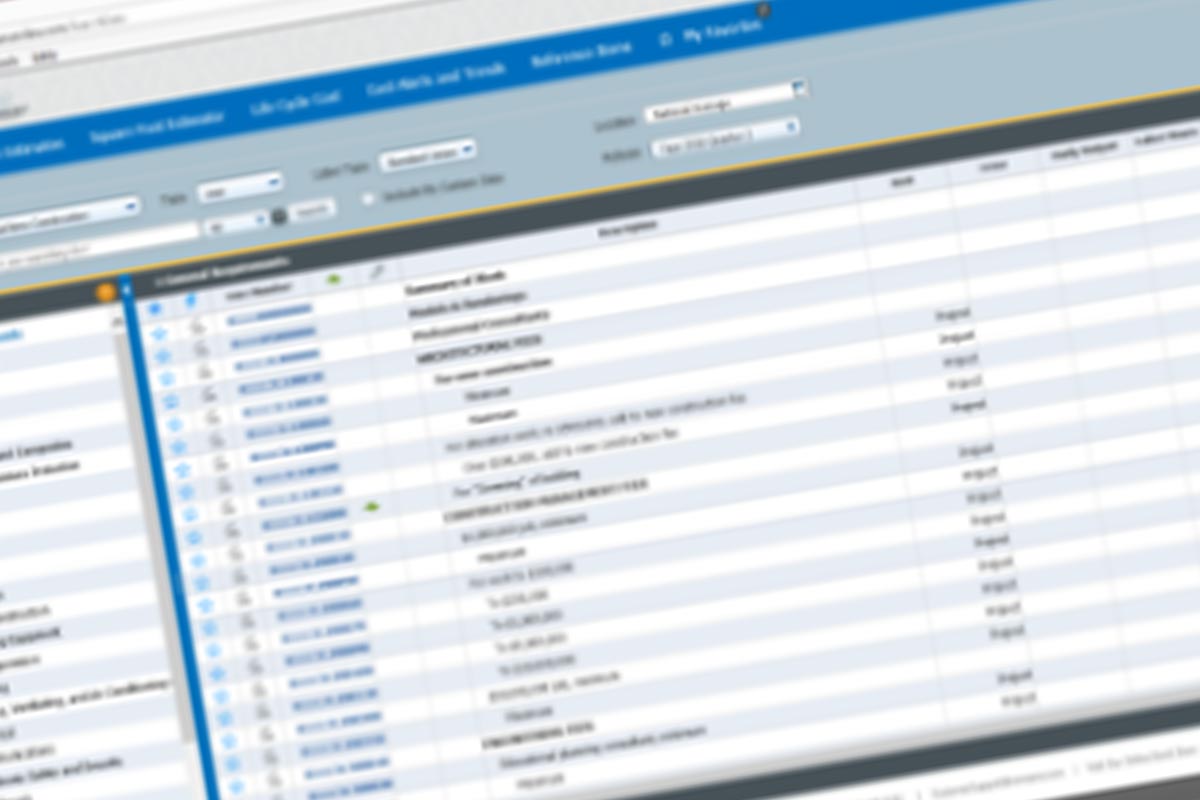 Our pre-construction team will work with you right from the beginning of your planning stages to help you determine realistic budgets.
More than just providing a simple square foot price that doesn't reflect the unique qualities of your project, we take the time to carefully prepare budgets that will take into account all of the variables that are specific to your design. We work together with you to determine the priorities, ensuring that accurate allowances are provided. At each milestone in the design process we update these budgets so that they remain accurate.
By combining our deep understanding of building construction methods and of the electrical products available together with a knowledge of the end user's needs, we are able to find creative solutions that can reduce costs without compromising quality. Value engineering (or VE) options are automatically provided on every design build project we perform to ensure that construction costs remain at or below budget.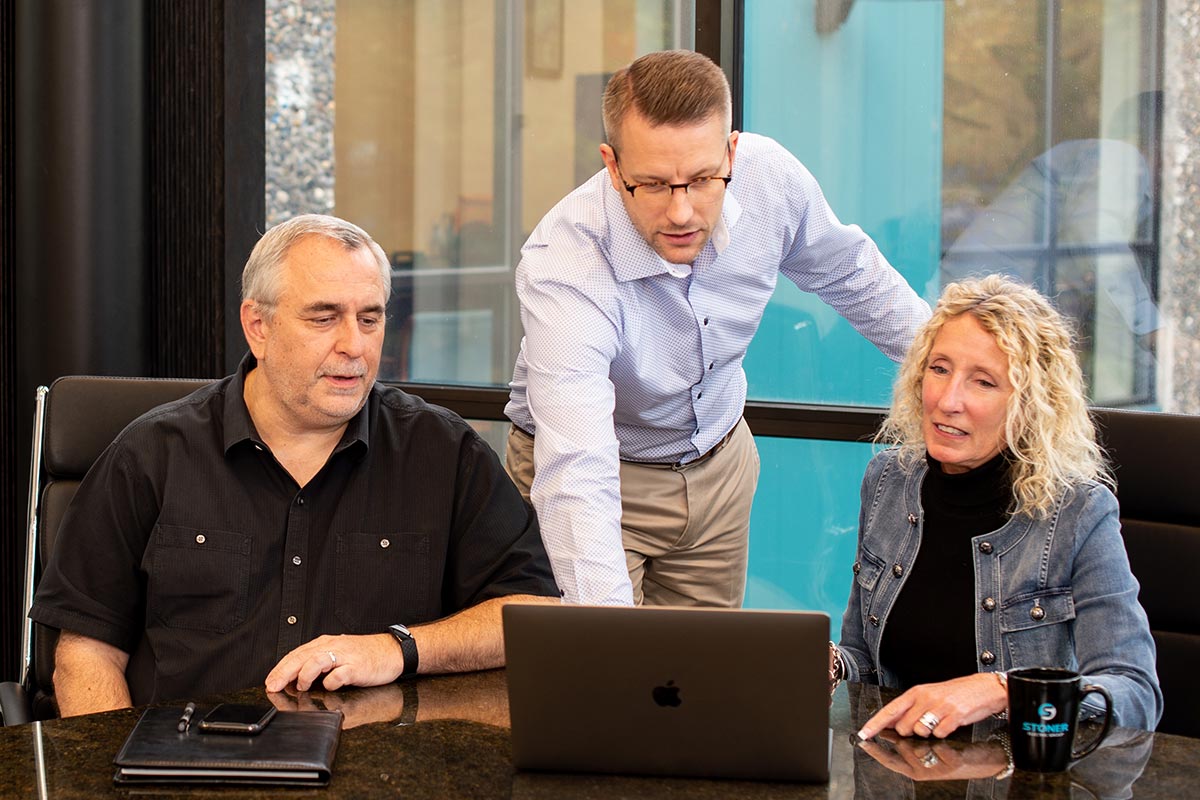 Procurement & Construction Schedules
Proper planning and scheduling is critical to the success of a project.
Our team can build procurement and construction schedules so that potential issues can be identified early on in the planning stages and adjustments or substitutions can be made to ensure a timely completion. As a project moves into the construction phase, these schedules can be integrated into the master project schedule to allow for proper phasing and coordination of trades.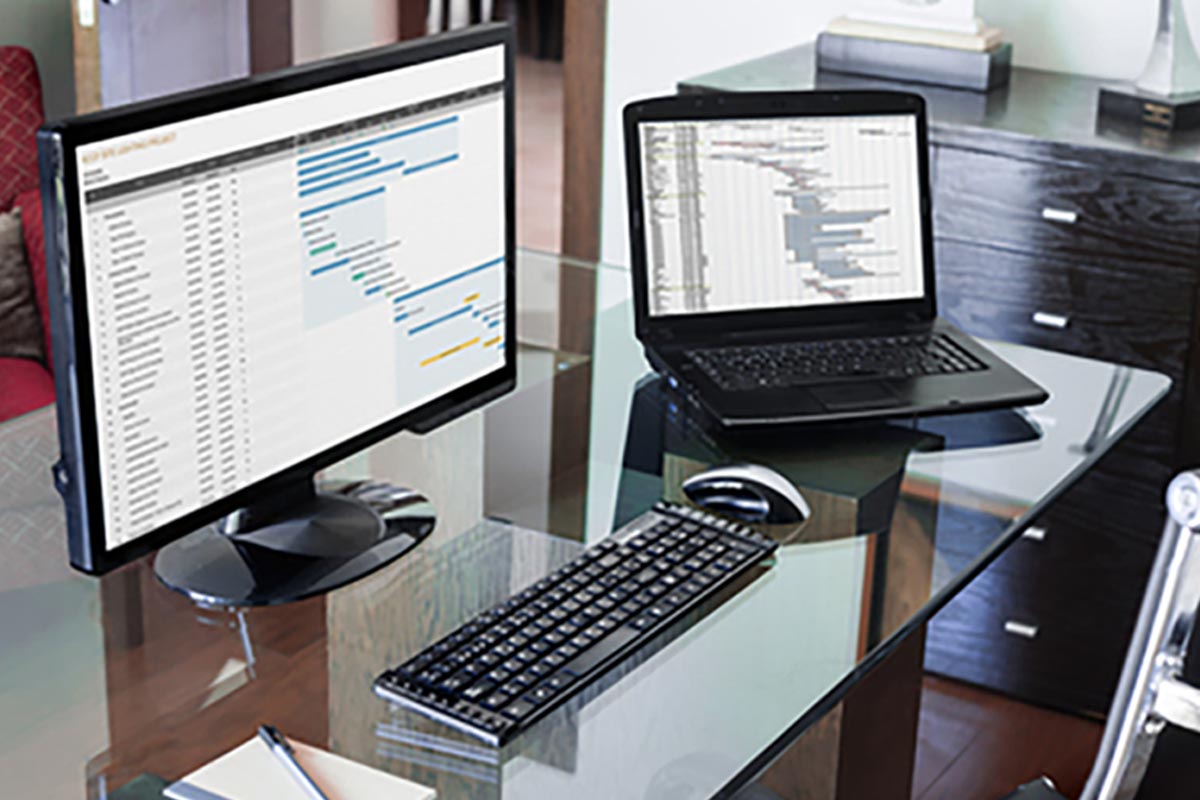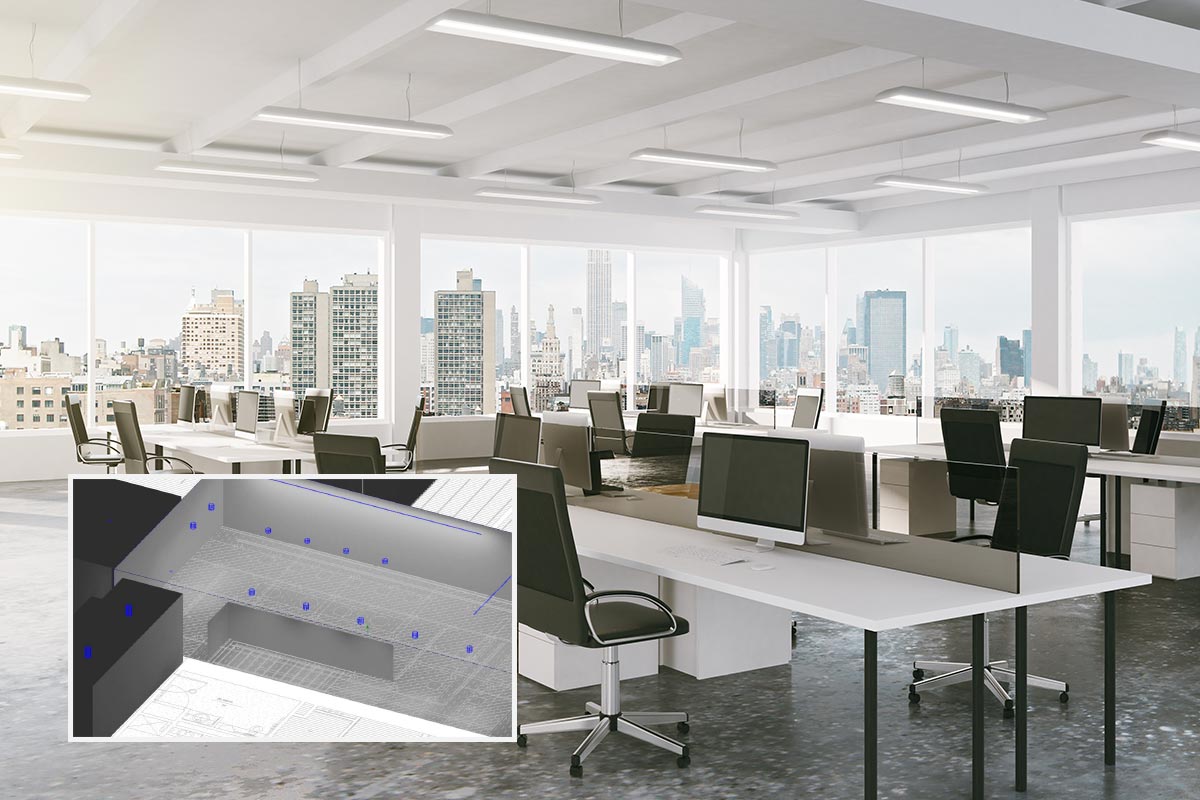 Through the use of the latest 3D light modeling software we are able provide full lighting design with fixture selections, layout and photometric calculations.
We design your lighting to provide the best performance with the lowest installation and operating costs possible while taking into account variables that include room layout, furniture placement, different surfaces and natural daylight contribution.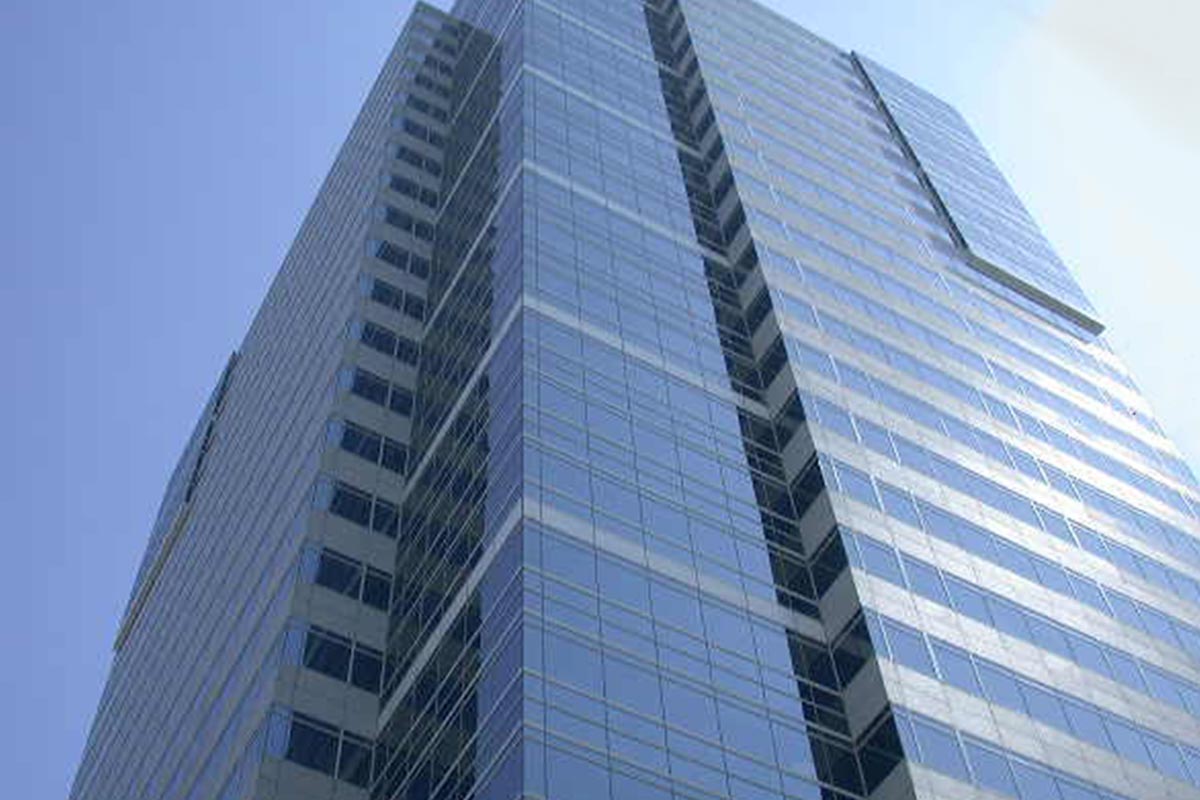 BIM (Building Information Modeling) & VDC (Virtual Design and Construction)
Our full time BIM modelers and coordinators use Revit and Navisworks software to fully plan the project before construction begins.
Using 3D models, we can accurately detail all of our electrical equipment & fixture placements as well as pathway routing for use in proper product selection, pre-fabrication, reduction of material waste & cost and improving the schedule. We can work collaboratively with others trades to coordinate all work while using clash-detection and interference management tools to accurately predict and avoid potential conflicts and avoid costly design errors.
We can provide you with all of the electrical engineering services that you need.
Whether you require professionally engineered and stamped drawings, coordination and arc flash mitigation studies, complete power system reliability and design analysis, monitoring and control systems design, creation of as-built documents or code compliance review and resolution, we are the experts that can meet your engineering needs.
We are a full-service electrical contracting company. Our clients hire us for everything from design-build to communications to 24/7/365 Emergency Support.